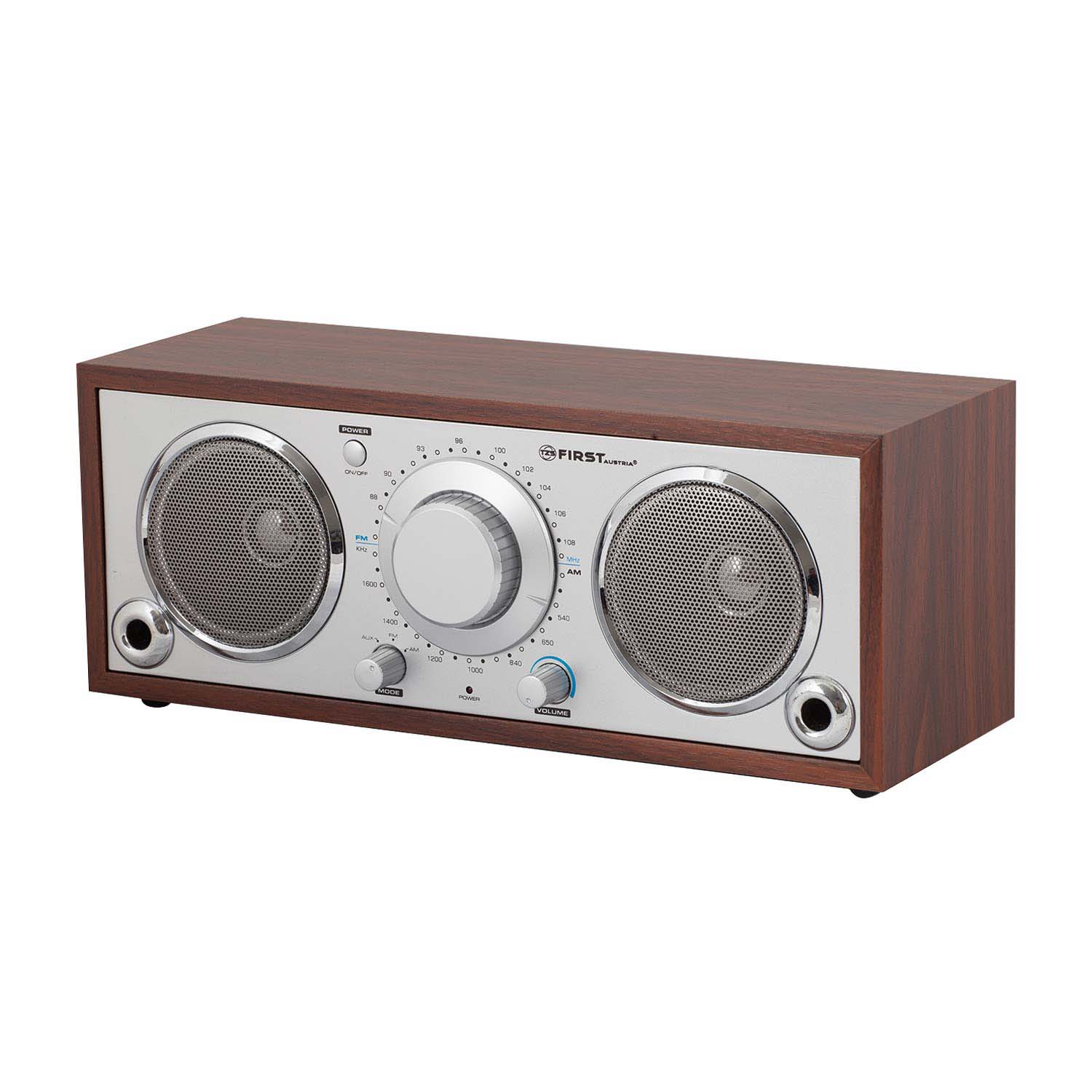 Table radio | 1 speaker
Size:
2 Lautsprecher | 34 x 14 x 13.6 cm
TZS First Austria Retro Style Table Top Radio, AM/FM/AUX, USB/SD Card Whether you want to listen to the news, a playlist of your favourite songs or just the radio in the background noise, this AM/FM table top radio turns on with the on/off button with one touch. By connecting your tablet, phone or mp3 player to the table radio via the AUX IN, you get speaker power. You can also play music from an SD card or USB stick and use the easy-to-reach buttons on the top of the radio to fast-forward, rewind, change tracks or pause. Connect your headphones to the JACK socket so as not to disturb others, or turn up the volume to enjoy your music. To listen to the radio, pull out the telescopic antenna fully to receive FM frequencies. The built-in antenna receives AM frequencies most clearly when the radio is placed near a window. For your safety, place the table radio in a location where ventilation is possible and away from liquids or lighted candles.A stylish and multifunctional table radio: AM/FM/AUX Dimensions: 24 x 14 x 13.6 cm Weight 1.4 kg Colour: Silver and dark wood Sound: Mono Speaker Included in the package:1 x Radio by TZS First Austria TZS First Austria has stood for quality, reliability and innovation for over 25 years. Discover a wide range of quality household products that make your everyday life easier. With modern attractive designs, you can add a special touch to your home - and do it stylishly and affordably.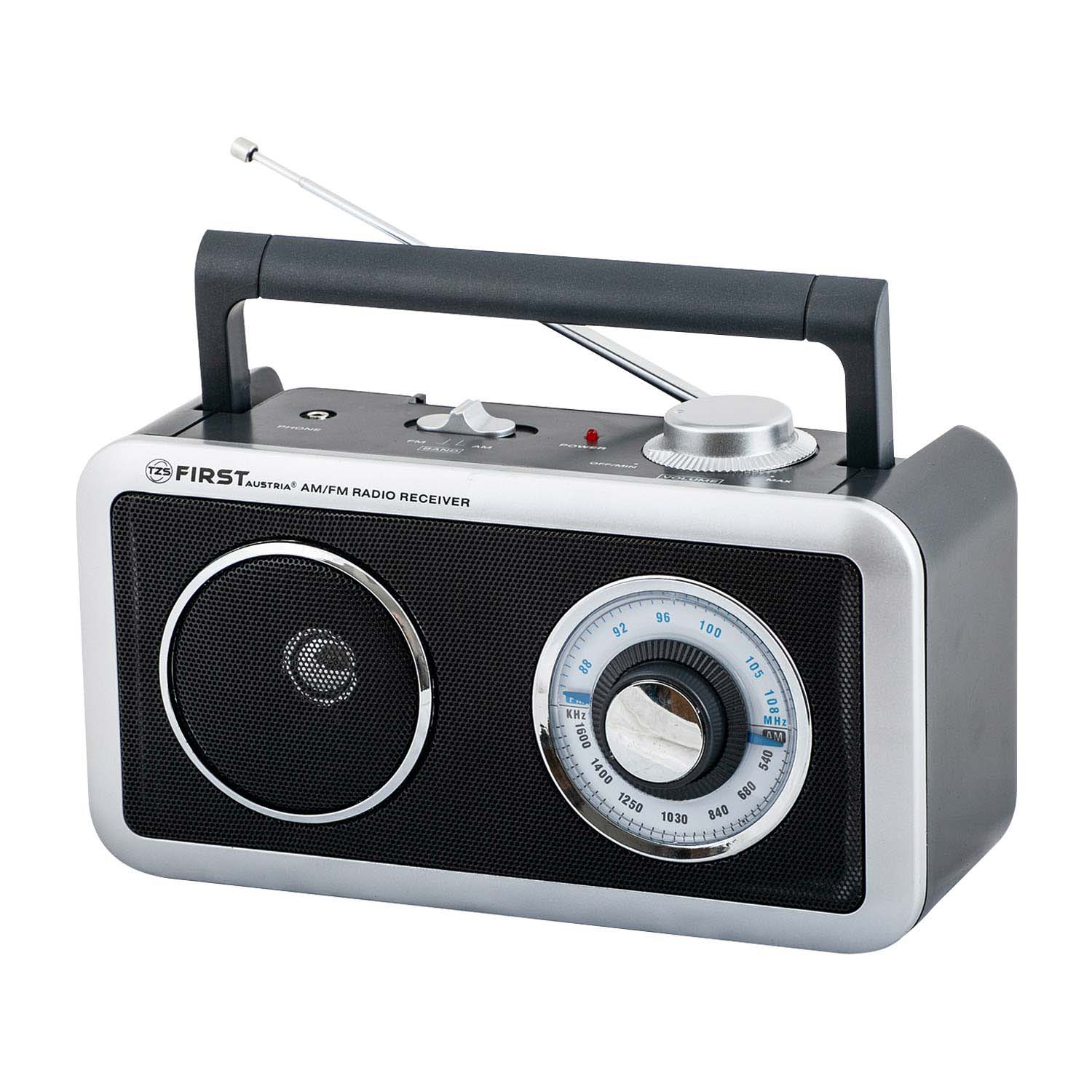 Portable radio
TZS First Austria Portable Radio Always have your favourite music with you: the portable lightweight radio. Easy to use and carry: the compact radio delivers solid sound for all radio stations thanks to the integrated telescopic antenna. With its built-in analogue tuner for AM/FM and the large station dial, the radio is easy to operate. If you don't want everyone around you to listen in: The classic headphone jack allows for a private listening session. It can be operated with mains power or batteries. Whether in the playground, at a building site, on a picnic or when travelling: The foldable handle and the rounded corners make the radio in black and silver a practical companion for on the go.The product has the following features: Portable lightweight radio Analogue tuner for AM/FM and large station setting dial Practical companion for on the go Included in the package:- 1 x portable radio from TZS First Austria