In the mood for culinary pleasure?
Your favourite dishes for the whole family at the touch of a button.
Cooking & baking can be so easy: Powerful mini ovens in discreet black are simple to operate thanks to their large capacity and the various programmes. With the timer function and a decent heat output of up to 230° C, vegetables and cheese can be grilled or crispy meat can be cooked on the included rotisserie. The extra convection function keeps food reliably warm.
The small mini oven makes a variety of creations
Bake pizzas and cakes effortlessly in the electric mini oven, prepare a casserole or grill meat and vegetables on the practical rotisserie. The electric appliance is the perfect kitchen aid and fits into any ambience thanks to its compact size and timeless design in black.
It is ideal for the next house party and can be used on your table without hesitation.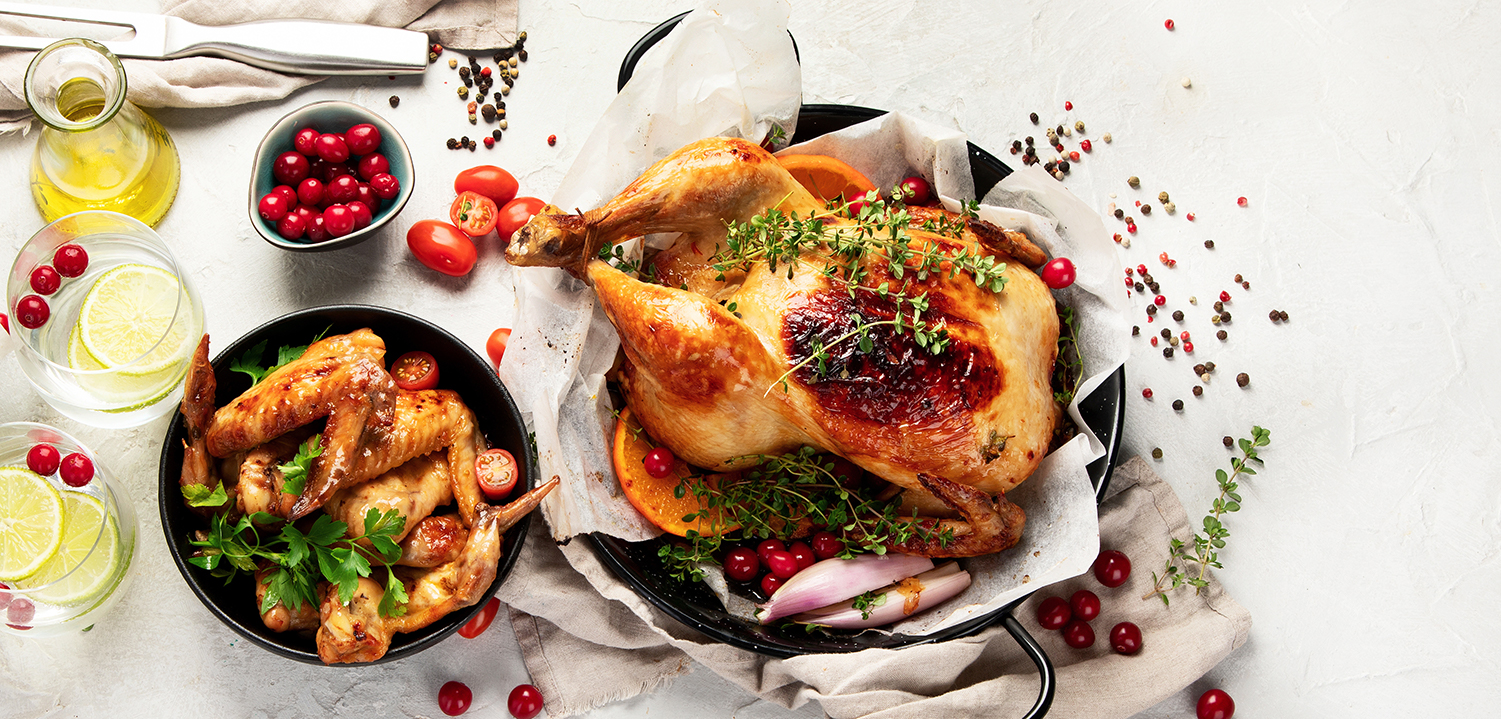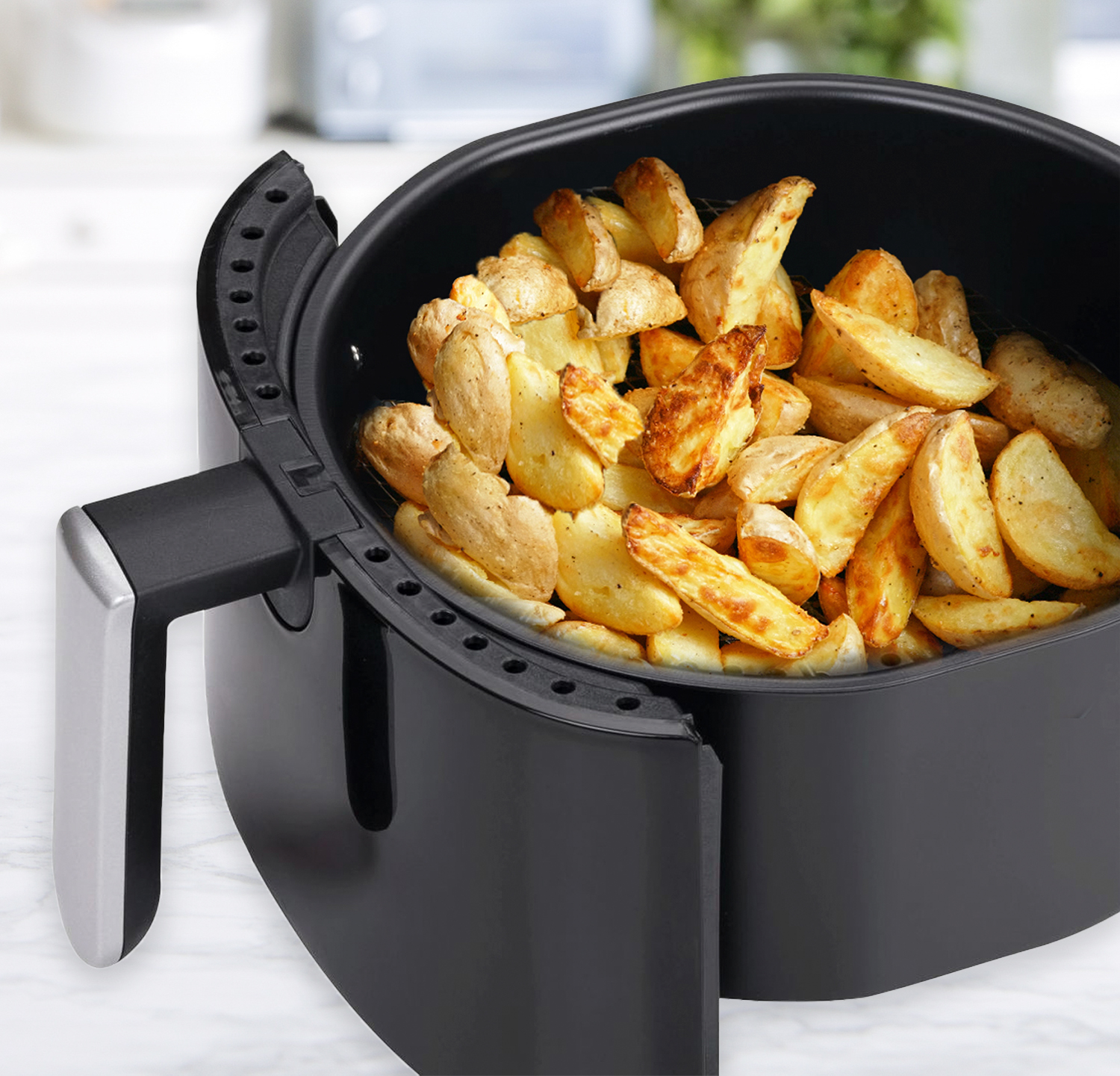 Deep-frying made easy
French fries, chicken nuggets & fish fingers for everyone! From now on, no one has to wait long for the second portion. The powerful hot air fryer works with fresh and frozen goods amazingly fast, golden brown to the point without adding extra fat. Operation is simple and safe, thanks to high-quality stainless steel heating elements, safety interlock, timer with automatic switch-off and a thermo-insulated plastic housing. The non-stick frying pot is easy to clean and dishwasher safe.
A hot air fryer is a perfect option for cooking on a small scale - and without preheating!

3-in-1 hot-air oven: a true all-rounder
The 1700 watt multifunction mini oven with interior light and three functions in one: hot air fryer, mini oven and dehydrator. Frying, roasting, grilling, toasting, baking and even dehydrating is possible. Thanks to the 12-hour timer, it is very easy to programme the optimum starting time.
The appliance with a total capacity of 13 litres and digital control works amazingly fast with fresh and frozen food, without adding extra fat. The food is something to behold!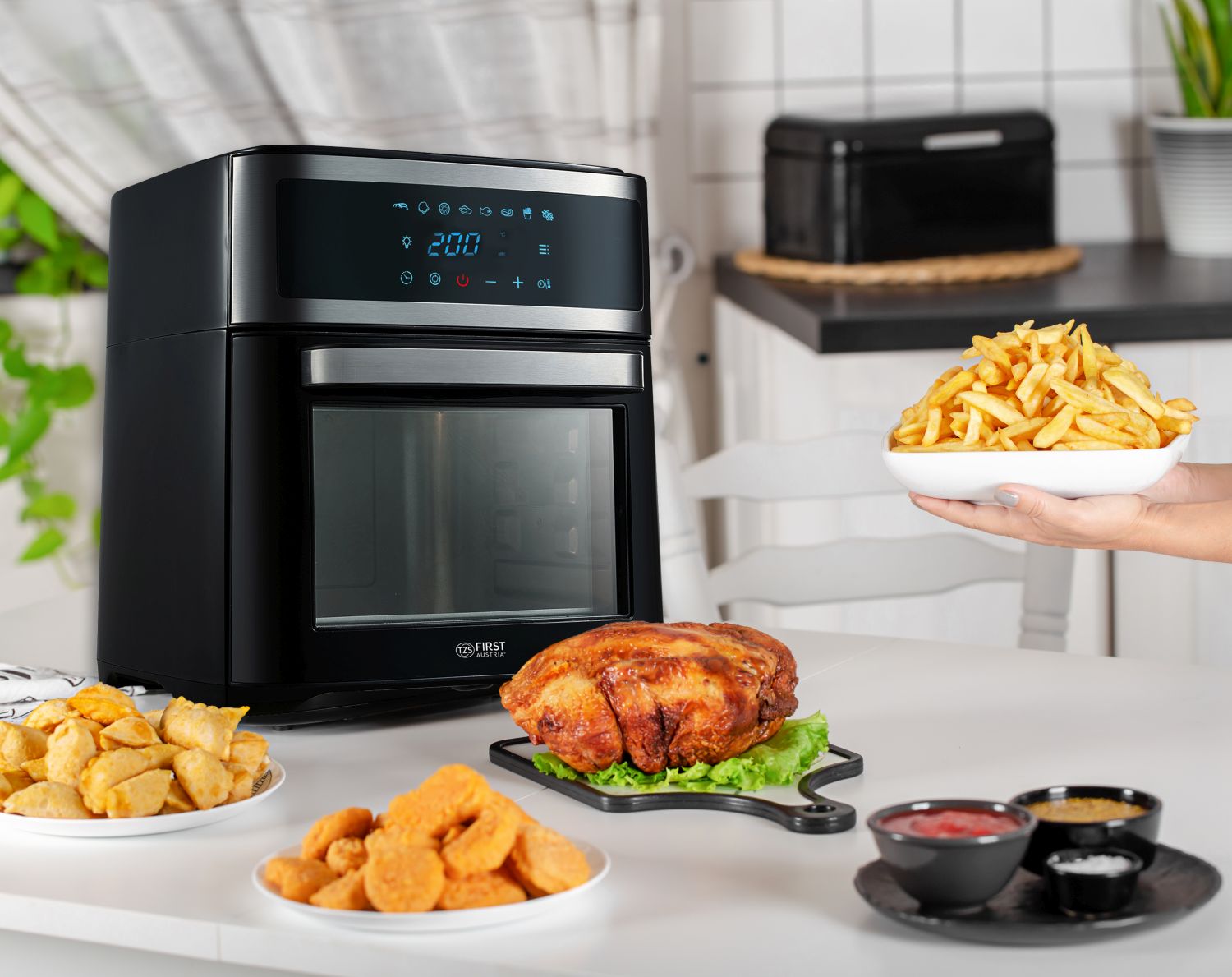 Baking makes you happy
---
Whether bread or traditional desserts: there is something for every taste! From cakes, pies, tarts, muffins, cupcakes and biscuits to bread, rolls, pizza and snacks. Why does baking make you so happy? Cosy, sensual, relaxing, full of childhood memories - these are the emotions that run high when it comes to baking. It doesn't always have to be something special, it's usually simple, tried and tested recipes from family or friends that bring the greatest pleasure. You can create something wonderful with just a few ingredients.
Whether it is the attention that children and grandchildren feel with a piece of homemade cake. Or the attention that colleagues are delighted to receive when you share the cake you baked at home the night before with them in the office. Practice makes perfect! If you start to take a closer look at the ingredients of recipes and try out different recipes again and again, you will develop a sensitivity for your own creations.