We are customer champion 2022/2023
Household appliances with top price/performance
Our household appliances have been awarded "Top Price/Performance 2022/23". The ÖGVS (Society for Consumer Studies on the Brand Pool in Austria) carried out a large-scale study with 275,000 customer ratings, 1141 brands and 86 product segments. The consumers voted TZS First Austria in second place for price/performance in the household appliances segment. We are very happy about this - thank you for your trust and for the great ratings!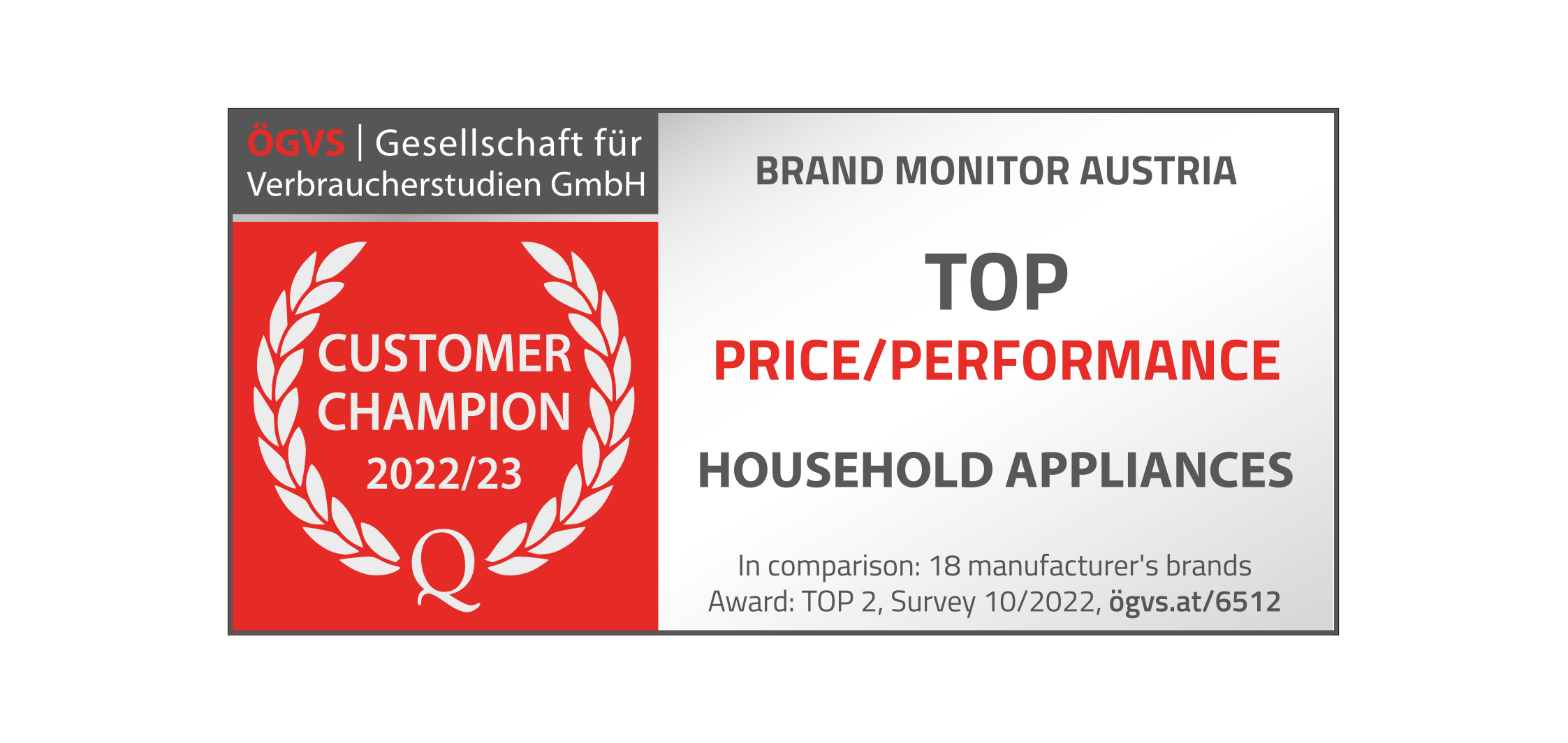 Thermoelectric mini fridge
Compact, stylish & extra quiet
The mini fridge is perfect for setting up in offices, bedrooms, holiday flats, camping buses or hotel rooms. Drinks and snacks can be easily placed at eleven heights and constantly cooled with a solid useful volume of 34 litres. Thanks to the compact design and silent operation, it can be easily adapted to the local conditions.